Welcome from Lynn Terry - aka @LowCarbTraveler

*Need Low Carb Help & Serious Weight Loss Motivation?
Watch the Low Carb Classes this week!*

Join the Fall Low Carb Challenge!
September 5th - December 3, 2017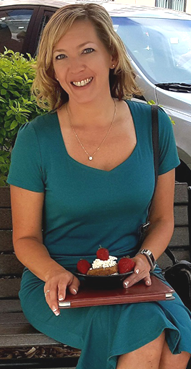 Enter your email above to join the Fall 2017 Low Carb Challenge
and get official challenge updates, daily tips & help, tons of low carb meal ideas, fast easy recipes, ongoing weight loss motivation & inspiration, and tons more!
Next, join the Private Facebook Group by clicking the blue box below. The group is Private so no one can see your posts in the group except other members. It's a great place to get your questions answered, make new friends, and find cool new recipes. We're a friendly, supportive group -
with a serious dose of accountability.
Join us today!
;-)



Low Carb Challenge Details (Please Read)

** Read the latest Low Carb Challenge Update here **


- How it Works: Low Carb, High Fat Diet Explained

- Macronutrients & Carb Tracking

- Common Low Carb Terms & Acronyms

- Low Carb Flu & Ketosis Explained

(What To Expect)





Never tried the Low Carb Diet before? Challenge yourself to give it a go! If you eat low carb but struggle to stay on track, join us and

challenge yourself

to stick to your diet.


The goal is simple: Eat 20 Net Carbs max per day

to get the full benefits of a ketogenic diet, which will improve your health and help you lose weight...

The Fall Low Carb Challenge will kick off on September 5, 2017.



Seeing this late? YES - you can join in anytime! ;-)





Make sure you Subscribe By Email so you

get Official Challenge updates, plus low carb food diaries & simple recipes

. Once you subscribe, be sure to check your inbox and confirm your subscription to the Challenge! :)